09/20/18
ST. LOUIS, Sept. 20, 2018 /PRNewswire/ -- Lindstrom, LLC, a Harbour Group company, has acquired Stelfast, Inc., Jeff Fox, Harbour Group's chairman and chief executive officer, announced today. Terms of the transaction were not disclosed.
Stelfast is a stocking master distributor of fasteners and specialty parts headquartered near Cleveland, Ohio with 10 distribution locations across North America. Founded by Surinder Sakhuja in 1972, it delivered its first fastener products in 1974 and currently serves customers across North America with over 12,000 different products. The entire Stelfast executive team will remain with the business.
"Stelfast focuses on service and flexibility to meet the needs of its distributor customers by offering a broad product line with great customer service," Mr. Fox said. "As we have gotten to know the team, it has become clear that Stelfast's customer-first mentality is deeply ingrained in the organization. This mentality aligns well with Lindstrom and the product offering is highly complementary, which will further enable the combined business to meet its customers' specific needs."
Neil Yeargin, President & CEO of Lindstrom, commented, "We look forward to partnering with Stelfast to build lasting value for our customers. It is evident both companies share core values in serving our customers with our expansive distribution, secondary processing, and packaging services. This acquisition expands not only our physical footprint and product offering, but also enhances our service levels and ability to meet all of our customers' needs."
---
07/02/18
ServTronics management is proud to announce that the company has successfully completed the AS9120 REV B with ISO9001:2015 certification process, as required every 3 years.
AS9120 is set of standards, which includes ISO9100 and nearly 100 additional requirements related to the Aerospace and Defense industries. It addresses subjects such as lot splitting, traceability, document control, evidence of conformance, and chain of custody. Since becoming AS9120 certified in 2012, ServTronics has undergone yearly surveillance audits, including this year's total recertification, which is required every three years.
---
12/13/17
ESSENTRA PLC
A leading global provider of essential components and solutions
ACQUISITION OF MICRO PLASTICS IN COMPONENTS DIVISION
Essentra plc ("Essentra" or "the Company") today announces that it has acquired 100% of the share capital of Micro Plastics for an undisclosed cash consideration.
Based in Arkansas, US, Micro Plastics is a leading manufacturer and distributor of nylon fasteners and other plastic components for a wide range of industrial end-markets - including general industrial, automotives and white goods - and will be reported under the Company's Components division. The acquisition of Micro Plastics not only expands the division's product range and adds manufacturing capacity in the US, but also – with a facility in Monterrey – it provides an entry platform into the attractive Mexican market.
For the year ended 30 June 2017, Micro Plastics generated revenue of c. US$26.8m and adjusted1 Earnings Before Interest and Taxation ("EBIT") of c. US$1.7m. Micro Plastics has been acquired on a cash-free, debt-free basis, funded from existing facilities, and the transaction will be immediately earnings enhancing to the Company.
Commenting on today's announcement, Paul Forman, Chief Executive, said:
"The acquisition of Micro Plastics is consistent with our strategic objective in Components of identifying value-adding acquisition growth opportunities to consolidate our position as an expert manufacturer and distributor of a wide range of low cost components. As a leading provider of fasteners, Micro Plastics significantly enhances our offering in the US for one of our core product ranges and adds custom injection moulding capability, as well as providing compelling crossselling potential. In addition, through the site in Monterrey, we will extend our manufacturing footprint and gain access to a number of high-growth end-markets – such as white goods and automotives - in Mexico."
---
12/09/16
Things are heating up in this year's ServTronics Holiday decorating celebration! Here are a few photos of one of the leading contenders. Stay tuned for the winner!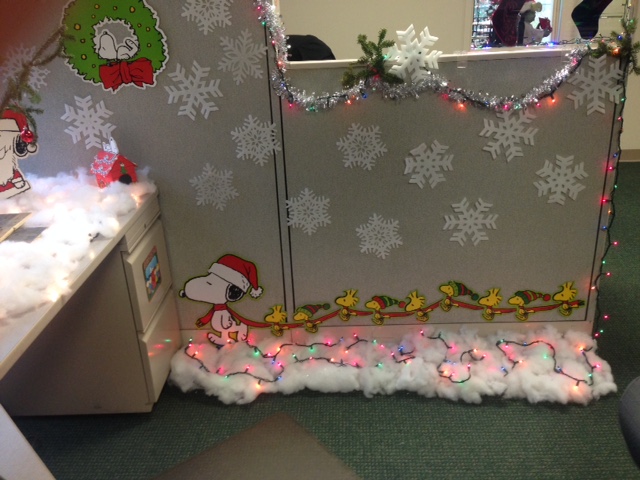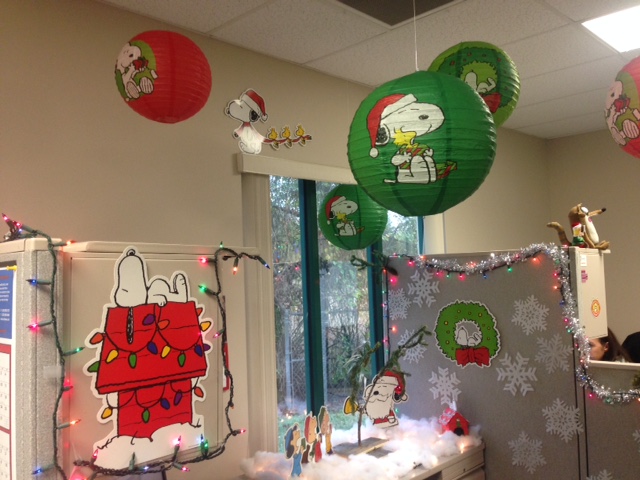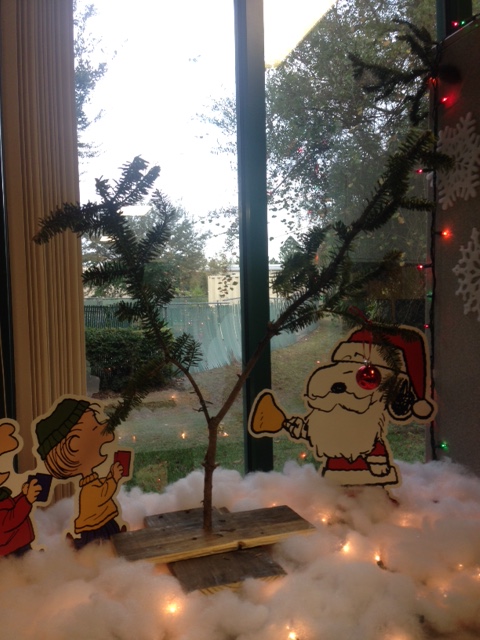 ---
10/14/16
Pac-West: Nickel, Steel & Freight Rate Causing Uncertainty in Fastener Pricing
Pacific-West Fastener Association panelists Tim Roberto and Simmi Sakhuja offered insights on nickel pricing, steel costs and freight rates which affect fastener prices – so distributors can explain to their customers what is happening.
Roberto, president of Star Stainless Screw Company, traced the price of nickel from a peak in September 2015, then plummeting to a low in February 2016. The February nickel price of $3.77 per pound was even below the $4.39 low of December 2008.
Since February nickel prices have bounced up 26.25%.Nickel is the leading indicator of stainless pricing, Roberto noted. It is between 30% and 40% of pricing.
Nickel is the fifth most common element on earth – following iron, oxygen, silicon and magnesium, Roberto explained. More than two-thirds of nickel goes into stainless steel production.
A major factor in the price reduction at the start of 2016 was an economic downturn in China. A 51% majority of the world's nickel consumption is by China, Roberto noted.
An uncertain factor in coming months is a possible reduction in nickel production in the Philippines where the new president, Rodrigo Duterte, is focusing on environmental compliance in mining, Roberto said.
Production will continue to lag in 2016 and the low nickel prices limit investment in new capacity, Roberto pointed out. Economists predict a 1.8% global output increase in 2017 with higher nickel prices and moderate demand increase.
Roberto noted fastener buyers need to be aware of more than current stock costs: Calculate the replacement cost of inventory with fluctuating prices.
Freight rates are a major concern in the coming year, Stelfast owner Simmi Sakhuja told Pac-West. Among the freight issues are new Verified Weight Requirements as of July, followed by the Hanjin bankruptcy. Then in September APL and U.S. Lines combined operations.The weight issue involves stacking containers on ships according to weight – with heavier containers lower.
An immediate issue is importers "rushing to get product on the water before the Chinese New Year" when factories in China and Taiwan close.
The price of steel in China has direct impact on fasteners and by the end of summer the steel cost was 31% higher than at the end of 2015, Sakhuja noted. There was a surplus of steel and flat pricing at the beginning of 2016, she noted. But in preparation for the G20 meetings held in September, China reduced production plus Europe started buying steel from China.
Importers can provide distributors with information on freight and steel prices so salespeople "have the tools to educate customers," Sukhuja said.
Steel and freight prices "will continue to be a concern," Sakhuja said.
The uncertainty forces fastener buyers to "use a dart board" for purchasing decisions and "hope for stability," Sakhuja observed.
A key is distributors creating the "right partnerships" and having the "right conversations with partners." The supply levels must focus on "what we need for customers, not what we need to fill racks." Web: Pac-West.org
---
04/15/16
Novaria Group Acquires ESNA from MacLean-Fogg
Fort Worth-based Novaria Group acquired ESNA, Elastic Stop Nut Corporation of America, (formerly MacLean ESNA), a manufacturer of nylon insert and all metal fasteners, from MacLean-Fogg Component Solutions.
Novaria Group said the ESNA brand "will immediately expand to include complementary aerospace products such as tight tolerance bushings, mechanical standards, fluid fittings, machined products, and other internally threaded fasteners."
ESNA will continue manufacturing operations in both Pocahontas, AR, and North Richland Hills, TX (formerly Fitz Aerospace).
ESNA will operate within Novaria Fastening Systems, led by Monty Gillespie, Novaria Fastening Systems president.
Both ESNA's Arkansas and Texas facilities will be led by current ESNA general manager Dave Merwitz.
"ESNA's capabilities further enhance and diversify our position in the aerospace fastener market," said Bryan Perkins, co-CEO and president of Novaria Group. "ESNA's reputation for excellent quality, uniquely diverse products, and brand strength are complementary additions to Novaria's growing family of threaded fasteners, fittings, and fatigue reduction solutions such as bushings and spacers."
Founded in 1927, ESNA supplies nylon insert nuts and structural internally threaded fasteners for the commercial aerospace, military ground, and navy nuclear markets. ESNA operates a combined 250,000 sq. ft. in Arkansas and Texas, with more than 200 employees. Web: esnaproducts.com
ESNA has grown to manufacture certified aerospace and defense products that currently include nylon cap nuts, spline nuts, nut plates, all metallic nuts, clip nuts, 12-point engine nuts, shear nuts, tight tolerance bushings, and fluid fittings. These products use high-strength aerospace and defense-grade alloys such as Monel, stainless steel, titanium, Inconel, aluminum-nickel bronze, torlon and other specialty materials.
"We believe this is the right long-term strategic move for ESNA and that Novaria's reputation and approach to the aerospace market will support the next phases of ESNA's growth and customer approvals," stated Dave Lomasney, president of fastener components for MacLean-Fogg Component Solutions.
The deal comes days after Novaria Group acquired Ferco Aerospace.
Novaria Group provides fasteners and other products to the aerospace and defense industries. Operating platforms include Novaria Fastening Systems (NFS), Novaria Surfaces & Structures, and Novaria Component Solutions. Web: novariagroup.com
---
10/06/15
ServTronics management is proud to announce that the company has successfully completed the AS9120 REV A and ISO9001:2008 re-certification process, as required every 3 years. AS9120 is set of standards, which includes ISO9001:2008 and nearly 100 additional requirements related to the Aerospace and Defense industries. It addresses subjects such as lot splitting, traceability, document control, evidence of conformance, and chain of custody. Since becoming certified in 2012, ServTronics has undergone yearly surveillance audits, including this year's total recertification, which is required every three years.
---
05/01/15
ServTronics has added an Insize Digital Microscope to our new inspection equipment. (All the better to see you with!)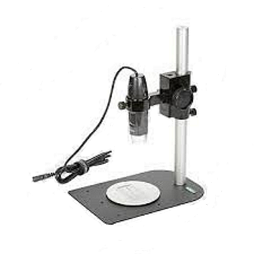 ---
10/14/14
ServTronics is proud to accept the 2014 GE Aviations Valued Supplier Award. Congratulations to our whole staff at ServTronics! A big thank you to GE for the opportunity to earn their business.